In episode 123, I speak with Stacy Sherman about the power of a transformational customer experience. Everyone is used to interacting with a business in a transactional way, but when a business can make a transaction into a transformation, that's when magic happens!
In our conversation we discuss how to make this happen by starting at the top and moving down. If the executives are seeking to increase their own wellbeing, they will naturally desire to make the wellbeing of their employees a priority. And when the employee wellbeing and happiness becomes a priority, it can impact the bottomline in a tangible way.
In other words, customer satisfaction begins with employee satisfaction and employee satisfaction begins with executive wellbeing.
We also discussed how a business can create a "wow moment" by simply connecting with their customers. I shared an example of going to Smashburger on my wedding day and being wowed and she shared an experience she had of being wowed during an experience with the owner of The Lodge at Woodloch who made a genuine connection with her and her family. It seems simple, but it's powerful and it keeps customers talking. Here I am talking about Smashburger and Woodloch!
Stacy's advice for people who want to have a more happy life:
"Be intentional and purposeful about how you experience your day"

Stacy Sherman
She does this with an app she uses called The Five Minute Journal that prompts you to record your intentions for the day, what you're grateful for, what you will do to make your day go well, and how you could have improved the day. It's the simple things! If you don't already have a journaling routine to boost positive emotion, this sounds like a good app.
She also emphasized the importance of surrounding yourself with people who support your goals and who don't deflate your confidence. This is critical!
Listen to this episode on your favorite podcast app:
More Happy Life on Apple Podcasts.
More Happy Life on Google Play.
More Happy Life on Pocket Casts.
More Happy Life on Google Podcasts
Learn more about Stacy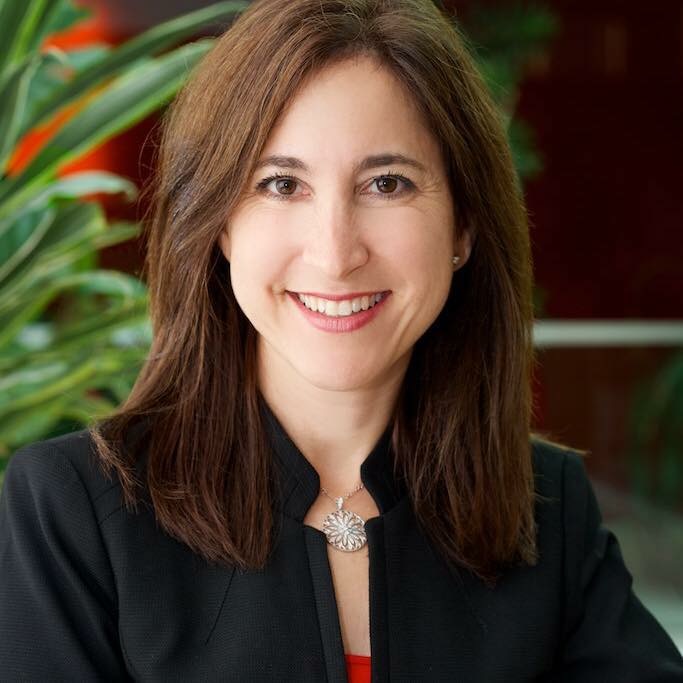 Stacy Sherman is known for expertise in designing & implementing successful Customer-Centric programs that differentiate Business (B2B) & Consumer (B2C) brands beyond price. She coaches individuals & leads teams to deploy best in class methodologies & closed-loop processes. She's currently Director, Customer Experience (CX) & Employee Engagement at Schindler Elevator Corporation (USA), where she's contributing to record-breaking Net Promoter (NPS) results, Y/Y revenue growth & portfolio protection. Recent accomplishments: 2019 Finalist "CX Leader of the Year" and "CXPA Impact" awards.
Besides CX, Stacy's led Digital Marketing & Website Conversion Optimization for reputable brands of all sizes & budgets including Verizon Wireless, AT&T, Martha Stewart, ADP, Wilton and more. She's produced multi-billion dollar sales while increasing customer satisfaction (C-Sat) and Effort scores within cost per acquisition targets.
Find and follow Stacy here:
Stacy's views are her own in this episode.
Here is an example of when employees love their job and how it impacts customer experience:
Like this episode or article? Never miss another post by subscribing to the podcast and the free newsletter. Also follow us on Instagram and Facebook.